The best spray park in Zeeland!
The spray park is an extension of the indoor swimming pool and is a fun challenge for all ages. The "MegaSoaker" provides a splash of 300 litres of water and the fountains offer fun for the little ones.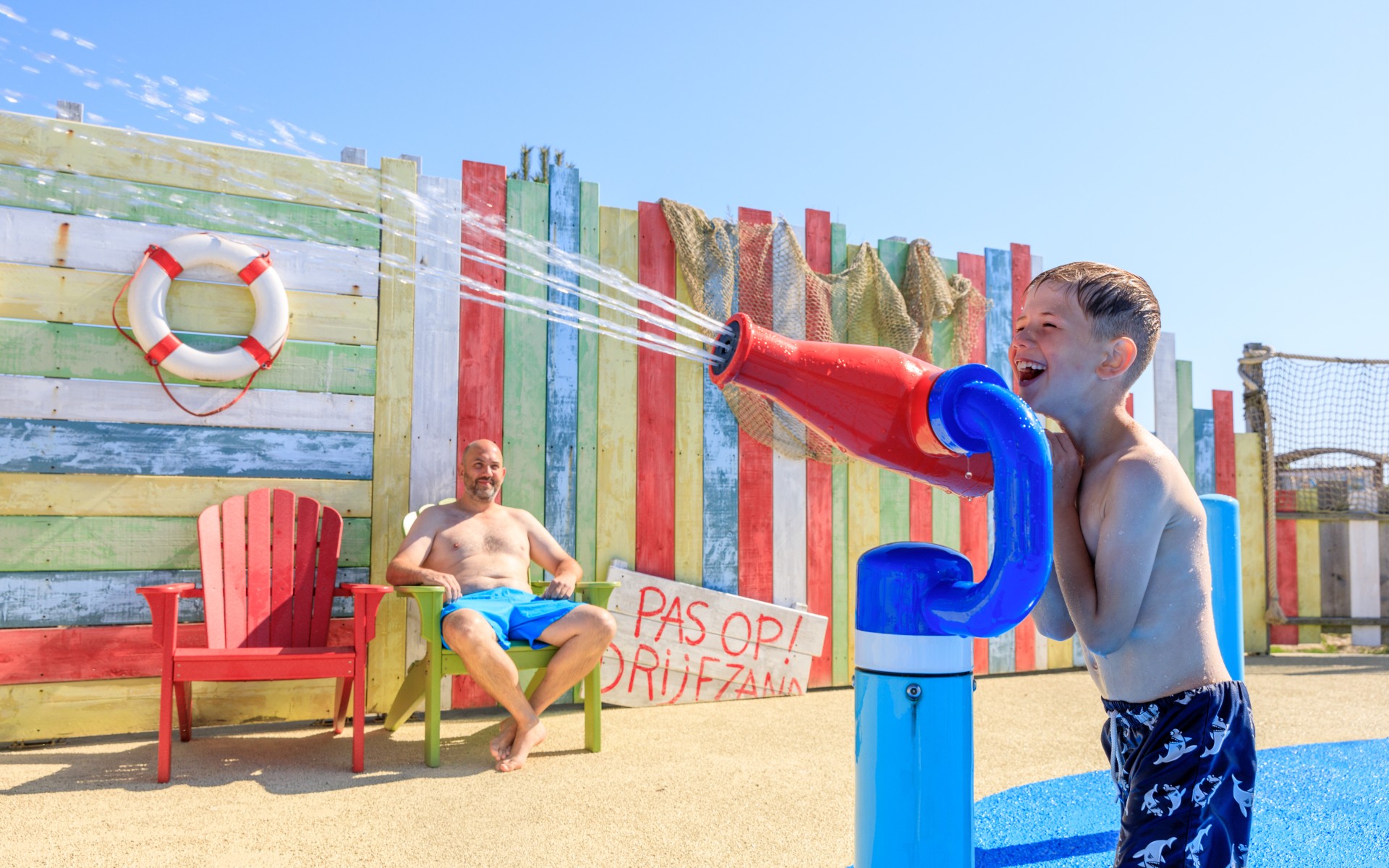 Cooling down!
Come and play outside in the splashing garden when the weather's nice! The spray park is a water park for all ages.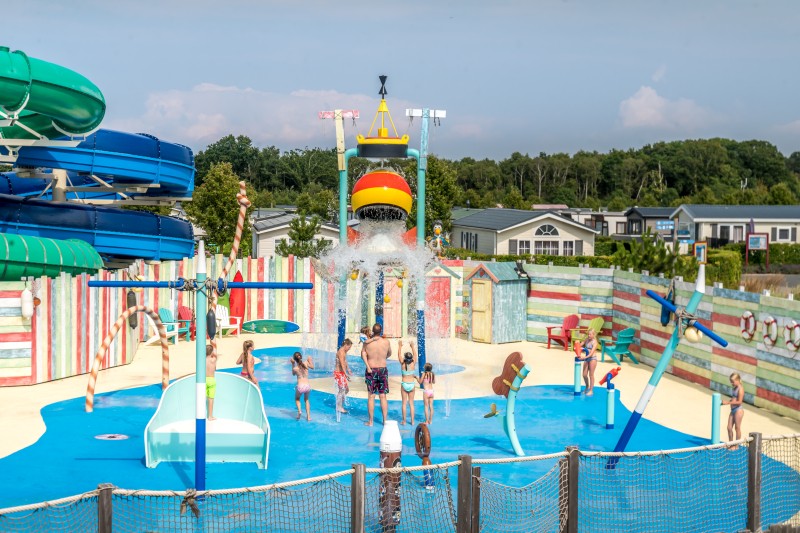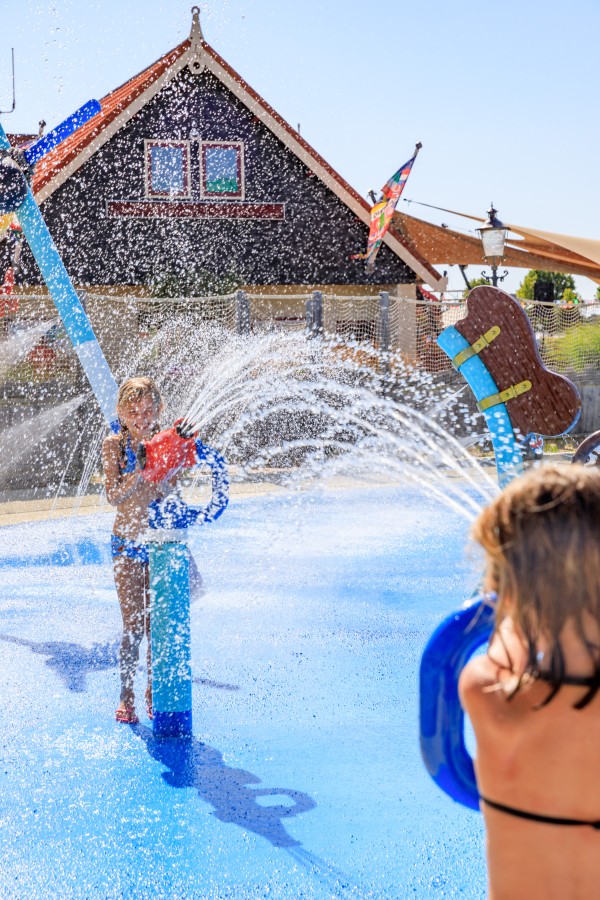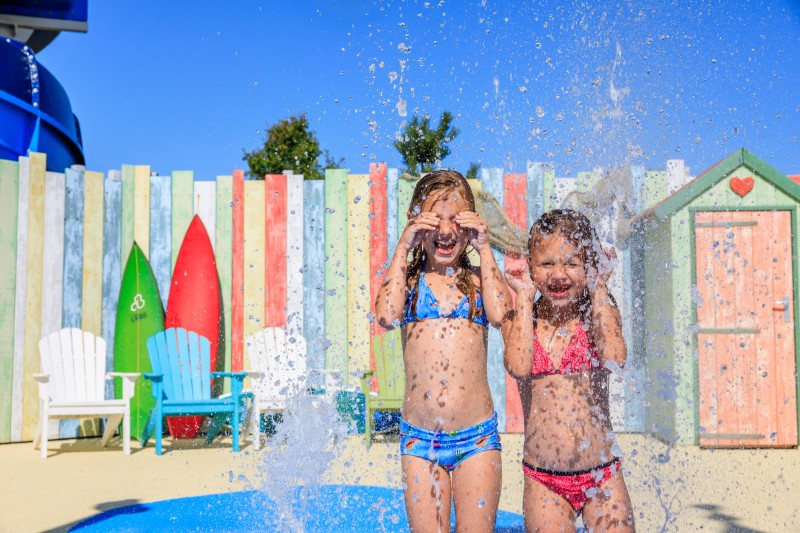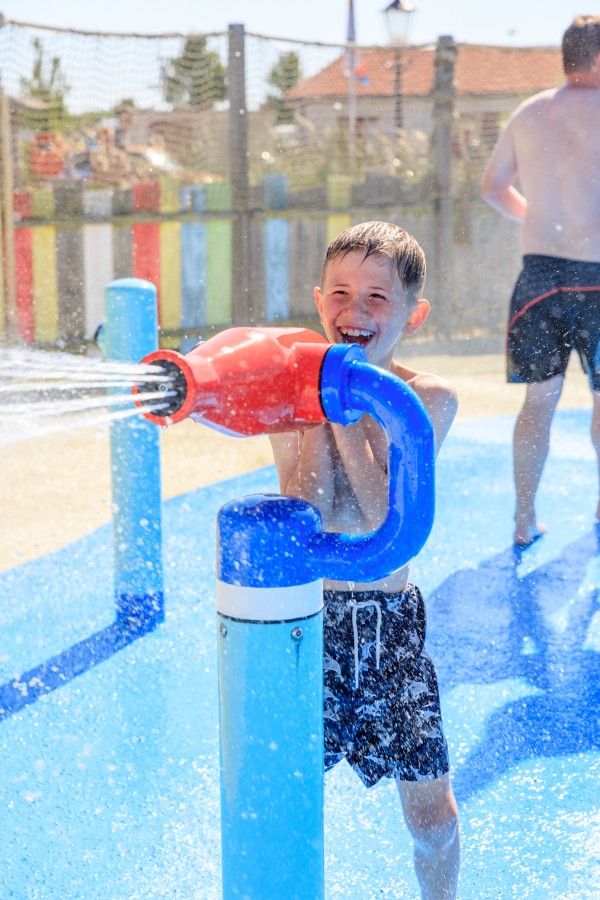 Staying dry is not an option!